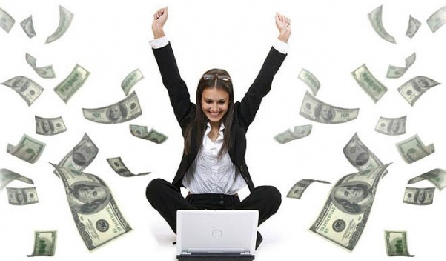 Easy Ways to Earn Cash Back While Spent
May 30, 2016
Everyone wants to earn money for their needs, most people don't know how. But it has to be legit methods. In this content, you are going to learn about how to earn in Zoogol and I will be sharing about Zoogol process.
What is Zoogol?
Zoogol is a cashback website where you can sign up for free and earn 111% cashback on both online and instore purchases at over 3,000 stores.
To earn cashback from Zoogol, you need to be a partner and must purchase a product. Click this link to become a partner free of cost and make your first eligible purchase.
If you plan to make a purchase on Flipkart, Snapdeal, Jabong and many more top Indian websites, you would go to Zoogol first and click through Zoogol to go to your favourite website. If you plan to make a purchase on local store, simply select your city and search the store then visit and buy the product as you normally do. This simple act will make you eligible for earning 111% cashback on your purchase.
How to Earn Cashback in 3 Easy Steps
1. Create a Zoogol Account
Creating an account literally takes less than 2 minute. Simply go to Zoogol.in, click "Join Now" button in the upper right hand corner, and enter your name, email address, password and your friend Zkey. Boom!! Done. You have a Zoogol account.
To make the process even simpler, you can create an account with your Facebook or Google+ account.
2. Shopping with Zoogol
Shopping with Zoogol is also a breeze. Its platform is easier and more attractive to use than many other discount and deals sites, which makes shopping there even more comfortable.
Finding hot deals & coupons is simple, if you already know the retailer you're looking for, just type the retailer name into the search box. If you know what you're looking for but don't know the retailer & where to find it, simply scroll down the homepage to find a list of online or in-stores (that is nearby your home)
After you've selected an online store, you'll be brought to the store individual portal. For example, let's take a look at Flipkart!
Just click the "Visit the Website or Grab Deal" button and you're good to go. Better yet, use one of the best deals links or coupon codes to earn additional savings!
3. Invite Friend
To start earning 111% Cashback by inviting your friends right away, inviting friends is easy, once you've signed in to your Zoogol account; you'll see the "Invite Friend" section on your dashboard, just need to click on 'invite friend' button to share personal referral link on Facebook, twitter, email, WhatsApp etc.
How do I Earn Cashback by inviting friends? Whenever your friend's sign-ups with the link which you shared on Facebook, twitter and email, they automatically get added in your circle1 and now your friends do the same (means they share further with their friends) they automatically get added in your circle2 and you get connected till circle11. You earn from every purchase that happen in all 11 circles. This can mean earning out of hundreds of thousands of purchases.
Now, when anyone buy anything from 11 circle you'll start earning cashback (you collect cashback in micros i.e. 1 Micro= 1 Rupees) and cashback shows in 'Virtual Cashback' section and it remains pending for 30 to 120 days… once returns, cancellations and financial process with the merchants is over, Zoogol confirm to its user and 'Virtual Cashback' shows in 'Approved Cashback' which you can send request to bank transfer once it reaches Rs.1100 (i.e. 1 Macro). We can earn cashback till the 111% of the value of purchase, once you achieve 111% cashback successfully on purchase, you may start earning again till the next 111% cashback on our purchase. You don't have to wait, you can keep purchasing your 2nd, 3rd and 4th items. The amount of purchase will keep getting added to your cashback eligibility.
Should You Join Zoogol?
Yes, you should, setting up an account is free, and it's a great way to earn cashback on the spending you were going to do anyway.
Personally, I love using Zoogol for everyday purchases. It's a great way for me to save every time I shop. With great coupon codes, cashback, and an easy to navigate platform, what's not to like!