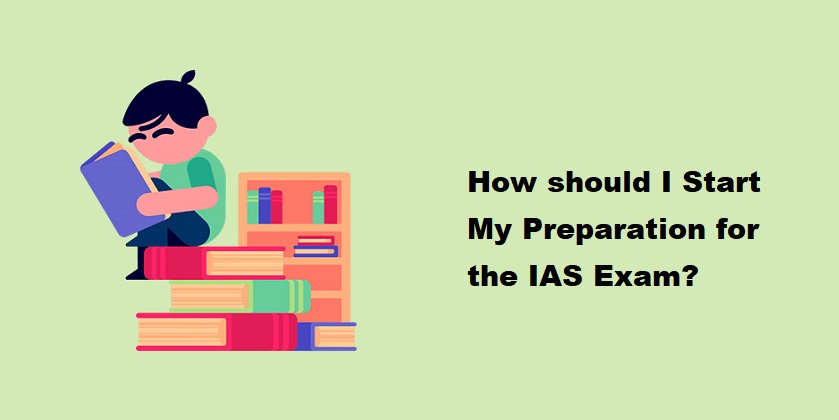 How should I start my preparation for the IAS exam?
May 11, 2023
Let's come straight to the point. Since you are about to begin your preparation for the IAS exam, you should follow certain tips, which will help you in reaping great results.
Build up the zeal to do something in your life. Unless and until you owe the zeal to achieve something, how can you put in the hard work required for the preparation? You should have the thirst for success and then only, you can manage to beat the rising competition in the IAS exam
Get complete information about the IAS exam. Complete information includes the syllabus, exam dates, the exam pattern, negative marking criteria, etc. Keep yourself updated with the necessary information about the IAS exam.
Begin your preparation journey by reading an English newspaper daily. Also, be in touch with the leading magazines, to get complete information about the hot topics, like what all is happening in the country.
Don't forget to join a reliable and reputed coaching institute. A good IAS coaching institute in Delhi will make you prepare with the best learning material and necessary tips that help you in cracking the IAS exam with good score.
Follow a good study plan. Plan out the syllabus by jotting down the important topics. Once you prepare the plan, follow it strictly keeping in mind the time available for each topic.
Remember to make short notes while learning something. Once you are on a topic, try to make short notes to help you in your revision schedule.
Once you have started your preparation for the IAS exam, keep in touch with the experts at Elite IAS Academy. Ask questions and look out for solutions to make yourself knowledgeable about the practices, which you need to follow to achieve great results.