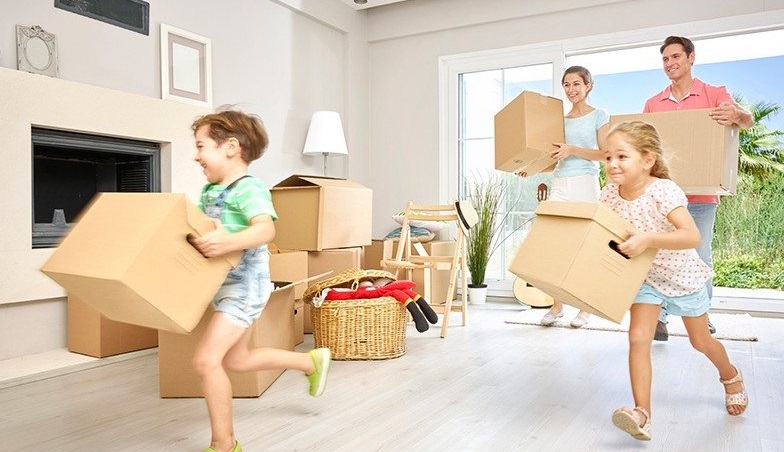 Moving to Gurgaon? 5 things to do before you relocate!
May 11, 2023
To do or not to do? 5 essential tips for relocating to Gurgaon!
Whether it's a college placement or a new job, shifting to a new city is stressful. It's like a mixed bag of so many emotions and thoughts flowing at the same time. You are both anxious and excited about the big change that's taking place in your life. And the most daunting task of all is to know what to do or what not to do while moving to a new city. If you are at a loss and don't know how to go about shifting to Gurgaon, here are a few secrets that we'll let you on to ease the entire process.
First things First – When in doubt, search it out!
Do what you always do for information – Google it. Deep dive and do your research on Gurgaon. Start with the area of your office and make a note of the surroundings. How far is the market? Is the area accessible through cabs? How secure is it? Mark the important places on Google maps. Decide the area where you want to reside and find PG rooms in Gurgaon.
Make notes, a lot of notes about all the things that you would want in the new city. Trust us, these notes are going to help you a lot especially in the first few days!
Let go – literally
When it's time to pack-up, it's better you start the process well in advance. The first step is to decide what to pack. Pack only what's necessary. We know you want to carry it all, but packing unnecessary things will add in the burden. It will not only increase the transportation cost but also take up extra space in your new home. Also, you will have a few extra boxes to pack and unpack.
The next step is to ask for boxes. Even if you have Movers & Packers in place, you will need to pack a few things yourself.
You are going to start a new life in the new city. We suggest you leave the baggage behind!
The Survival Box
You don't know whether you'll be able to unpack the same day of your shift. So, make a survival box for yourself. This is going to be the last box you pack and the first box you unpack. Paper towels, cleaning stuff, disposable utensils, toiletry items like soap, shampoo, pack everything you'll need on an immediate basis. Throw in a few basic medicines, band-aid, snacks, etc. as well.
Also, pack a suitcase for a short trip. Pack all the things you'll need if you were going on a trip for a weekend. That way even if your new place is a mess for a while, you can at least shower and get dressed without opening all the boxes.
Find a room on rent in Gurgaon
Finding a place to stay in Gurgaon is the most important part of your preparation. Those notes you made while your research, keep them handy and refer to them for pinpointing the area you want to settle in Gurgaon. You can go for a rented room in a PG in Gurgaon or get a flat of your own depending on your budget and needs.
If you want no hassle and find a place with everything, try OYO LIFE. It has got a lot of homes in Gurgaon with rooms for rent. You can go for a double or triple sharing or simply opt for single occupancy. The rooms are furnished with AC, bed, wardrobe, and attached bathroom. There's a fully equipped kitchen and a common area with TV. And they give free Wi-Fi! You can check their website <link> for more information.
Try and book a place in advance. It will take half of your burden away.
Say Goodbye
Yes, throw yourself a farewell party, if your friends are not already throwing you one. It's important to say goodbye to your friends/family. Invite everyone over for a nice evening or just go out and dance the night away. These moments with these people are not going to come back. Carry all these wonderful memories with you and make room for some new ones when you move to Gurgaon.
If you opt to stay in a PG in Gurgaon or rent a room in a co-living space, you will need a lot more space in your mind for the amazing moments you are going to create.
A new city means new opportunities, new beginnings, and a new life. Make the most of your new life when you move to Gurgaon. Find a PG in Gurgaon and rent a room on a sharing basis, this will help you make friends faster. You will feel lost in the beginning, but it's better to be lost with someone than alone, and two lost roomies create the craziest of stories.